Shweta L
Travel Planner and Freelance Content Writer
My name is Shweta L. I am a travel planner by profession, a freelance content writer, and a brand ambassador of Isla Ida Bracelets. I'm currently based in Ahmedabad, India, although I have lived in Indonesia for 11 years.I have a degree in Aviation, Hospitality, Travel and Tourism Management from Frankfinn Institute of an Airhostess and Kuoni Academy. Currently, certifying in Humanities (major in Psychology and Grant Writing) from the University of Michigan (MichiganX).I started my business — Voyage Planner, in May 2012 out of my curiosity to curate budget travel packages - intending to make travel affordable; promoting slow travel, art, local culture, and hidden gems globally.In addition to this, I've been working online as a Freelance Content Writer since September 2014. With my creative aesthetic writing skill, I have helped clients achieve their goals of making successful blogs.Click on the icons below to know more!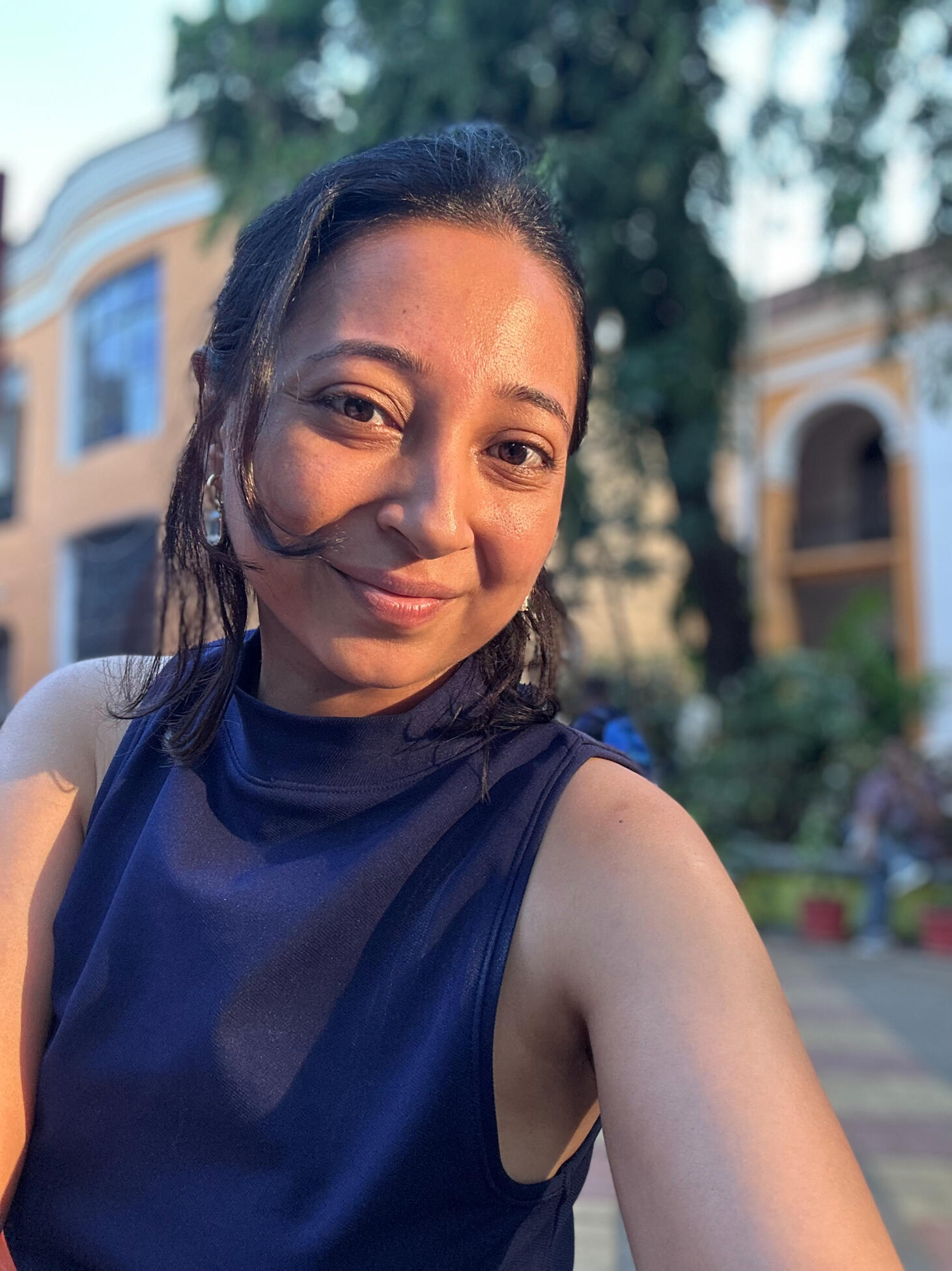 WRITING SERVICES
I create original content for business publications, magazines, and websites. I create content for various topics such as travel, entertainment, self-help, science, education, information technology (IT), cryptocurrency, insurance, medical, real estate, personal growth, business development, health care, and lifestyle.Services I offer:
- Article & Content Writing
- Ghost Writing
- Proofreading/Editing
- Copywriting
- Professional Resume Writing
- Cover letter for job and visa submission
- SOP (Statement of Purpose) for student visa
- Product Reviews
- Professional Resume WritingWhy hire a Ghost Writer?A ghostwriter is a third-party writer hired to write content appealing to the organization's target audience.Content marketing is the fastest and most lucrative route to brand awareness for any company. These efforts are best exemplified by articles published on your website or the top business magazines such as Forbes, WIRED, Entrepreneur, Fortune, and many others, or on business-focused social media platforms such as LinkedIn, or in the subscription-based newsletter such as Substack, Patreon, Medium, Revue, HubSpot, MailChimp, and many others.Writing either doesn't come naturally to most entrepreneurs or doesn't have the time to produce quality content that delivers the right message, adds value, and engages their target audience.Ghostwriters can help with both situations -  turn business ideas into reality through content, allows you to increase productivity and brand awareness equates to increased revenue. However, you shouldn't just hire any ghostwriter, finding a professional who can match your voice and style and delivers on time is crucial.When you work with a ghostwriter to create content for your website, you have more time to focus on the other parts of your business. In addition, you can free up valuable working time by contracting out writing work instead of spending countless hours coming up with topics, doing research, and writing articles.While you will spend some additional money on a ghostwriter, you will find that the outcome will be high-quality content that is cost-effective to produce.The ghostwriter spends the most time creating the work, but you — the website owner, hold all the legal rights to the content and can use it for online postings and other marketing purposes. In short, the ghostwriter is the invisible workforce that helps you scale the business without having their name on it.I've written nearly 2000+ short and long-form articles for various companies and business leaders, from start-ups to mid-size organizations and eight-figure enterprise-technology companies.I offer my clients dedicated, consistent progress check-ins and comprehensive consultations to ensure the success of their projects. Quality results and satisfied customers are my main priorities.Top Clients: Global Colliance, Knowledge Hut, CDL Fineshine, Compare Share Brokers, Australia Unwrapped, Pharmeasy, Steel Bite Pro, Meticore, Gluconite, Fonsly, Vinra Group, Bajaj Allianz, Webinsight, MBS India, Relia Software, Etisalat, Be Bodywise, Pannazz Real Estate, Jungle Works, Teach Mint, Crystal Blockchain, Umbrella Infocare, Career Zooom, Mister Minit, and many others.Available for hire - helloitsshweta@gmail.com
OTHER WORK
I am a part of the Isla Ida Bracelet brand ambassador program - a small jewelry business that employs locals and partners at the Eden Reforestation Projects. Every item you purchase helps them to plant one tree. You can avail 20% discount on your jewelry items purchase with my code - SHL20In addition, I am a part of Worldpackers, the organization that supports volunteers working globally in exchange for accommodation and food - giving people a chance to travel the world for free and have life-changing experiences while positively influencing the planet.I am also a part of Serendipity Arts Festival - one of the most significant multi-disciplinary art initiatives in the South Asian region. It spans the visual, performing, and culinary arts while exploring genres with film, live arts, literature, and fashion. Besides the core content, which is conceptualized by an eminent curatorial panel, the Festival has various layers of programming in the form of educational initiatives, workshops, special projects, and institutional engagements.
Thanks for being awesome!
We have received your message and would like to thank you for writing to us. If your inquiry is urgent, please use the telephone number listed below or leave a what's app message.Otherwise, we will reply by email as soon as possible.Talk to you soon.-Shweta L